| | |
| --- | --- |
| | I am a regular editor on GTA myths wiki. You can ask me suggestions or questions regarding myths and pages. |
Anybody wants to play with me on GTA Online, just add me on steam, Frost8423
Myth Hunter: Ashraf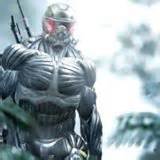 Hi, I'm
Taskforce
aka
Ashraf
,you can find me on other wiki such as
GTA
wiki,
Crysis
wiki,
Just Cause
wiki,
Little Nightmares
wiki and more.Peace~.
Quotes (That I like)
Are you the hunter or the hunted? ~ Prophet (Crysis 3)
Don Ac Dum ~ Houston (Payday 2)
You see a thousand things everyday, make sure this one of 'em ~ Michael De Santa/Townley ( GTA V)
Kept you waiting huh? ~ Big Boss ( Metal Gear Solid)
Pictures
If you need pictures from any games that you did not have or did not have time to take the picture, you can ask me to take pictures( if I have the game that you me to take pictures of it), just pm me if you want. Oh, and no asking me taking lewd pictures( I dare you).
My fellow friends in GTA Myths Wiki
Xalbador Gliese 581C aka Ali Rocky: Ali is a good friend and very good VC myth hunter.For those who want tips to myth hunt in Vice City, find him, he probably has good advice for you.
Mantiix: Another friend, he is good sometimes bad, don't know how to describe him, he is currently trying to solve Jetsam theory, so find him if you want to solve it to.
More to come......(Ps:Those who I friend with can put their names here if I forgot your name, sorry)
Trivia
(Anyone can edit)
Sometimes my hand tends to reloading an invisible guns such as AKs and a revolver.
I can be angry at times but did not release my anger in the internet no matter how angry I am.
I insult people, and pushes their buttons. So if you try to annoy me, please dont, I will make sure you will be trigerred,
Im a youtuber...
I rarely hunt myths... cause I m lazy
I m an artist, draws fanarts and guns... oh and my ocs
You misread you.
You checked it.
You thought "I didnt not, I already saw it." or something like that.
The dot has been replaced by number.
You check it again.
Ok no more jokes.
I m a sarcastic person...when I need to.
Edit this trivia if you want to, but no bad comments, I will know who did it.
Community content is available under
CC-BY-SA
unless otherwise noted.