This user is a member of Masters of Truth myth hunting group.
Hey there! Welcome to my Profile!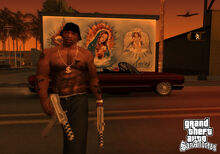 I rarely solve myths in GTA San Andreas, because I think that almost all of its myths are not true, only easter eggs (but I'm still going to investigate some myths). I'm not saying that I quit playing and myth solving in San Andreas. As I've said above, I rarely solve myths there, so that doesn't mean I don't like that game anymore completely.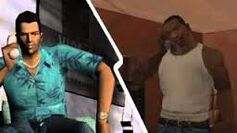 I also rarely solve myths in Vice City as well, because I couldn't find anything unusual or interesting there while myth-hunting.
By the way, if you have any questions regarding myths in San Andreas or Vice City, just leave it in my Message Wall and I promise you that I will answer all of them as quick as possible!

Myths I'm Investigating Right Now
Facts About Me
Busted Darkmythhunter's proof of Shady Creeks Creature. See here.
Found the 'Abandoned Vehicle' myth.
Created many blog posts that are all about myth-hunting tips. See here.
My Wiki Friends and Myth-hunting Partners
AwesomeBoy (aka Awesome) - He's my first friend here and one of my best friends. He's also the guy that taught me many things about this wiki. He's a good friend and really fun to be with! He's an admin here. He's also the leader of our myth-hunting group called 'Masters of Truth'. He also created another small, but very awesome wiki. Here is the link--> AwesomeBoy's wiki
Myth hunter (aka Hunter) - He's my second best friend here in this wiki. Just like AwesomeBoy, he also taught me many things about wikis. He also helped me a lot of times in my personal problems. Honestly, he's really a good friend, and always help users along the way! By the way, he's also an admin here.
Ali Rocky (aka Ali) - He's a really good friend, and a great myth-hunter, especially in Vice City, since he found the most myths in it. Honestly, he really likes myths a lot, so if you have any questions regarding myths, especially in Vice City, you can also leave it in his Message Wall.
MythHunter 007 (aka Yash) - Even though we're just getting along with each other, I'm sure he's as friendly and kind as Awesome, Hunter, and Ali. He's also a great patroller in this wiki; fixing all the mistakes made in editing for the sake of the wiki.