Semi-Active



This user is semi-active due to having more priorites and will be active again in about some time.
I'm dead here pretty much, moved on.
Sorry that the page looks a bit messy, planning to do a whole new layout.
Specialized in Easter Eggs.
Discovered: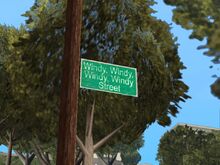 Facts
I ride a BMX bike
Producing beats and rapping
Big football fan. I support Bayern Munich and Dinamo Zagreb. (I even own a fake Bayern jersey)
Amateur programmer, I know JavaScript, Python
Very good SAMP roleplayer
I like cars
I don't watch anime but Initial D is so good
A Slav
I play Football Manager, S.T.A.L.K.E.R, many GTAs, TES series, Fifa, Pes and more.
Friends
JakVenom
HotPie (rip inactive)
sum more
Songs
rip song
Community content is available under
CC-BY-SA
unless otherwise noted.