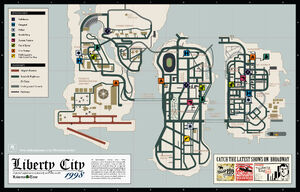 This page contains a list of all of the Easter eggs in Grand Theft Auto: Liberty City Stories.
Note: When adding to this page, please list in alphabetical order and in its corresponding category.
List of Easter Eggs in GTA Liberty City Stories
See Also
Video
Community content is available under
CC-BY-SA
unless otherwise noted.